JANUARY ENDS NEWS 2010

Ch Thornapple Pucker Up

Sunrise At Amy's!

FLYING HIGH! LEAPING FOR JOY!!!!
Shayna Garrison & MoonRise Global Player
NEWS FROM Amy!!!!Shayna is the 2009 AKC Top Herding Junior in the country!
She is also the #1 AKC junior handler in aussies, #1 AKC junior in Michigan, #2 in Ohio and #7 AKC overall (per www.bestjunior.com results)!!
WAY TO GO, SHAYNA!!!
We are very proud of you. Thank you Auntie Ellen & Mom #2 (Vikki) for dragging Shayna & Ringo to shows when I could not attend.
CONGRATULATIONS SHAYNA & RINGO!!!!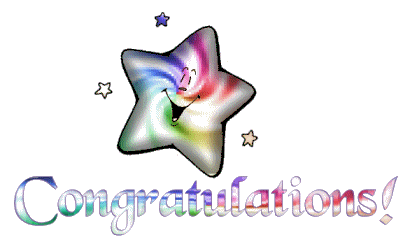 USASA HALL OF FAME KENNEL #9
www.thornappleaussies.com
don't miss out on our original website *** the beginning to 2007!
thornappleaussies@gmail.com

Ellen's cell 517-202-6462 - 517-202-7941

A winter walk on Amy's farm!
We are now TWEETING!
www.twitter.com
You can follow us at --- thornappleaussi
Motor City Winter Classic
PHOTOS HERE!
January 21, 22, 23 & 24
Rock Financial Showplace *** Novi, Michigan


CH Thornapple Dirty Mind "Brock"
Best Of Breed * Oakland County Kennel Club
Sunday January 24 * Judge Mr. Robert Hamm

Shayna Garrison
Best Junior Handler *** Livonia Kennel Club
Friday January 22 * Judge Dr. Carol Cooper

It was good to see our very dear friend of many years ...
Mr. Gene Reynolds of AWESOME Aussies!

Alaina Holstege's beautiful Chinese Crested bitch!

Marianne Courey's flyball team competed over the weekend!

Stormy & Buddy LOVE flyball!
PARKSHORE KENNEL CLUB *** Saturday January 30th
CHAIN O'LAKES KENNEL CLUB *** Sunday January 31
Grayslake Illinois

Thornapple Unforgivable "Britney"
Winners Bitch/BOS ** Parkshore KC ** Judge Mrs. Chris Walkowicz
co/owner handled by Audrey Carter


CH Thornapple Dirty Mind "Brock"
Best Of Breed ** Chain O'Links KC ** Judge Mr. James W. Maloney


Shayna Garrison ** Ch Thornapple Tougher Shade Of Red
1st Place Open Intermediate Junior Handling ** Parkshore KC & Chain O'Lakes KC
Judges Mr. Hubert R. Ogarek & Mr. Steve Hayden


CH Thornapple Causin' A Commotion "Riot"
Riot sends love FLORIDA style this winter!
Ami Romanelli, Esq. *** Mercuryaussies@yahoo.com
Boca Raton, Florida


WOW LUCKY DOG!
West Palm Beach in January!!! Pictured with Jordan Romanelli right.


Lincoln & his shadow Ch Thornapple Like A Rock "Chevy"
Lincoln suffers from chronic ear infections. Chevy is Lincoln's ear infection detection dog!
This is going to be short. I have a sick boy at home. Zachary has been running a fever for almost 3 weeks.
They finally ran the right tests and found out he has mono...and a stomach virus on top of that. Poor guy.
I have been looking for these pictures for awhile...they are not the newest, but I thought you would like them.
They somehow got lost in my computer! Imagine that!! But, Chevy has some kind of special bond with Lincoln.
He has to be near him at most times....even when I am rocking him for his nap or bedtime. If Chevy is not
in the room, he will pace back and forth until we let him in!!!! More updates soon. Hugs, Christa
We hope Zachary feels better soon, Christa!

A MAGPIE STORY from PHYLLIS IRELAND in AUSTRALIA!
Here are some photos of one of the baby magpies, I think that this one is a
little female. They get to adult size very quickly, but are dependent on
mum and dad for a long time to teach them the ropes. This one I think
must have been one of the very early in the season babies, and knows to
hang around for that little bit of supper before turning in at night. She seems
to be on her own. The parent birds are not around now, and they are not as
reliant on a source of food for their young, possibly out teaching them how
to find insects and berries to forage on.

It is the end of the breeding season for the 'Maggies', they are very busy
in the early Spring (starts here around September), and can rear several
clutches of babies each breeding season, and can bring more adult babies in
to show them how to feed themselves, whilst they are still carting off food
for other babies back in the nest. The parents are just so diligent with
feeding their young, shoving the meat down their throats, until they get the
idea topick up and eat for themselves. The baby magpies are grey until they
get their final feathering, and in these photos you can see the black edging
on all her feathers on her chest. She will finish up pure black and white like
her parents. Some of her adult black feathers are already through on
her wings.

The parents can be quite brutal towards their 'older' babies, chasing them
unmercifully away from the source of food until they fly away to find their
own territory, and start off with a mate to rear their own family. The
magpies are very protective during the breeding season, and can be quite
dangerous to strangers who dare to invade their territory. People are
made aware of just how to protect themselves when walking or riding
their bikes along nature trips during the breeding season. We never have
had any problem here, as we are looked upon as a source of food, and they
never attack the puppies, but sit hopefully on the fence of the puppy runs,
hoping that the puppies will leave some food in their dishes. I have
befriended this one, and looked after her a bit when the others chased her,
throwing food for her in sheltered places in the garden. She would grab a
lump of food, either soaked whole meal bread or minced meat, and run
with it under the cover of some of the overhanging shrubs in the garden,
and able to eat it without being chased by other younger birds or even the
older parent birds. This is a bit unusual, as the birds usually eat at the
source of supply, and carry home beakfuls of food for the kids in the nest.

As you can see it is quite late, as once the sun goes down, the birds all
go off to bed, but this one must have been a bit hungry, and I was a little
later feeding the dogs, and she stayed around for that last little bit of
food before settling down to bed, somewhere high in the natural bush
around us.

It is quite comical to see big 'eyes' painted on the top of peoples hats, or
they stick a high flying banner higher than their head on their bikes, as
the maggies attack the highest point of any intruder. They can inflict
quite a peck, drawing blood, as they swoop down at terrifying speed on any
intruder of their territory. These birds are protected, and warnings are
always posted in areas in parks or even in the local newspapers during the
height of the breeding season for people to watch out, and take the above
precautions to avoid being attacked.

Here endeth the little nature study for today. .......... Chuckle. Hugs Phyl.
Your baby MAGPIE is BEAUTIFUL, Phyl! Thank you for sharing!
We LOVE your stories!
Please share more stories & photos of the incredible birds who visit your back yard!


We took Boots over to the park this morning to acquaint her to wildlife. We
saw TONS of elk -- they were all gathering from 3 locations to Moraine Park
- it was an amazing sight seeing hundreds of them gathering. The girls
would bark, whimper, fly all over the car and we want to be sure that Boots
does not do that and sees them early in her life. Anyway, she was perfect
except to take her photo. She turned 15 weeks today.She's an amazing little girl.

Thank you so much again for Baby Booties (that's what our niece calls her).
Isn't she gorgeous. Love, jo


Boots is a very LUCKY GIRL to live close to Rocky Mountain National Park in Colorado!!
Thornapple Ready Set Go "Scott"
This week end Scott win 1st place excellent in intermediate class to Courtrai in Belgium.
I give you some picture of Him. Kind Regard, Aurore Van der Geenst
CONGRATULATIONS Aurore!

Stack Me Mom! Whether it's an old log in the woods or the blue carpet at a dog show, Ringo will show for Shayna ANYWHERE!
BEST FRIENDS!
Shayna Garrison & her devoted Junior Handling dog Ch Thornapple Tougher Shade Of Red "Ringo"
A WALK IN AMY'S WOODS!


Thornapple HellRaiser "Satan" & Thornapple Rock Me ToThe Top "Quake" -- right-Satan & Ringo!


Satan LOVES his runs in the woods!


Satan & Quake -- Ch Thornapple Pucker Up - right


left Autumn Wind Premium Blend "Gibbs" & right Quake & his daddy Shamba enjoy a winter walk with Amy!

#1 Herding Junior Handler Miss Shayna Garrison pictured with Mr. MoonRise Global Player


The THORNAPPLE SMILE!
"One thing we have control over in our lives is our attitude ... Get Your Smile On."
Country Music Star Clay Walker ** March 22, 2008 ** in an interview on Fox News about his battle with Multiple Sclerosis.


Some believe that when the famous groundhog Punxsutawney Phil sees his shadow, we will have 6 more weeks of winter!
We here at Thornapple believe that when Tammy Tu Tu does NOT see her shadow, spring is just around the corner!!!