FEBRUARY ENDS NEWS 2010

Singapore Champion Thornapple Where's The Fire "Arson"
2006 *** It was love at first sight when Arson first met Sheryl in Singapore quarantine.
January 6, 2006 - February 27, 2010


Sheryl shared her usual good night hug with Arson as he laid down next to her bed Saturday evening.
Sunday morning there was no wake up good morning kiss for Sheryl. Arson fell asleep Saturday never
to awaken again. Arson showed no signs of illness ... He was his usual happy self on Saturday at bedtime.
News of Arson's passing sent shock waves across the ocean just before sunrise on Sunday morning.
Arson was cremated on Sunday after everyone said their goodbyes.

Arson was healthy & happy LOVING the first 3 weeks in a new home with 2 gardens which Sheryl recently purchased
for the comfort of her dogs. Previously the Arson & friends lived with Sheryl & her family in a 11th floor apartment house.
A house with a garden (yard here in the states :) in Singapore is almost unheard of. Sheryl spares no expense to insure her
Aussies have the best lives possible. Running & playing in his new garden these past 3 weeks were the VERY BEST for Arson!
We are in numb with tears & pain for the loss of Arson. Sheryl & her family are devastated beyond words.


Totally devoted to Sheryl, Arson was by her side 24/7. Arson LOVED going to Sheryl's new groom shop each day & especially enjoyed
his swim trips to the public swimming pool. His favorite place was the McDonald's Drive Thru where he knew a special treat awaited him!
Our hearts & prayers go out to Sheryl & her family. Arson will be missed by his fans & Tapple family around the world. Rest peacefully sweet Arson.
From Sheryl ...
Hi everyone, Thanks for all the encouraging words. Arson passed away in his sleep. Its hard to grasp that concept since he was still so young.
On Friday night, we went to bed as usual. The next morning, he just did not wake up. I know he was still with me at midnight. He had moved
from beside me to above my pillow. I woke up to move lower so that he could have more space and patted his head before going back to bed.
He normally moves to the floor next to my bed towards morning. When it was morning and time to wake up, i reached down and touched him
from my bed. That's when i knew he was gone. I still can't believe that he's no longer here. Sheryl

Sheryl, I don't post often but am at a loss for words really. Todd & I and all of the Ragtime family are so sorry for your loss. Thank you for loving him so much.
Jewel *** Jewel is Arson's co/breeder & his very first "mom."
Hi Jewel, Thanks for letting us have Arson. He has always been and will continue to be always be special to us.
Sheryl, No Arson was Ellen & Amy's puppy from the litter I put him on a plane with his mommy Hillary back to Michigan when he was about 10 weeks old.
I saw him at nationals and tons of photos of course but I always have an attachment (SP) to all of my babies. As everyone knows with a Todd X Hillary
kid they are all just as you describe Arson just like their mom so loving & good natured & dad Todd always has a toy and sings to you whenever you come
home, he sleeps in my bed until I fall asleep then goes to his bed on the floor & he is with me 24/7. As we approach Todd's 9th birthday 3/3/2010 I am
so grateful that he did produce so many great offspring with outstanding temperaments & that they have such great homes & families like you. We do
all know your loss unfortunately we're all smart enough to have aussies touch our lives & I'm sure it will happen to all of us again sometime in the
future, it never gets easier, they are all special :) Hugs Jewel & The Ragtime gang.

Thank you for sharing photos of baby Arson Jewel!

March 4th ... from Sheryl ---Thanks everyone for all the well wishes, I'm trying really hard to move on but its difficult because he passed without warning.
I try to believe that things happen for a reason and maybe God just wanted his little angel back with him faster but I wish he could have stayed on earth
a little longer. I did not mention this but a few days ago, I switched on my cell phone and a queer thing happened. A phrase popped up saying 'the end
is the start of a better beginning.' It was not a text message, just words that appeared on my cell phone's wallpaper screen and it was the first time
such a thing has happened but on the wallpaper screen, those words appeared for a few seconds. I do not know how this incidence can lead to something
better but if it is a message that Arson sent to us, I feel that he is trying to tell us to stop moping around. Since his passing, there has not been a day
when I have not shed tears. I am wondering how long it will be before i finally stop crying. What has really helped me is concentrating on the rest of
my dogs. When they see me cry, they come up to me and try to comfort me. I see a little bit of Arson in 4 of them (his pups that i kept) and its very
soothing to look at them play. However, it does scare me a little when they go to sleep and I've been waking up every few hours to touch them to
make sure they are breathing. Jewel - again, thank you so much for the puppy photos. He was always so beautiful. I agree with you. I am so glad
that I have aussies. They have touched our lives so much and there is no breed more special than them. Their utter devotion, loyalty and sweetness
makes them so hard to resist. Although his passing brought a lot of sadness, i would not have wished that i never had him. Even one minute of
being with him brought me so much happiness. I will always treasure my memories of him and hope that soon i will be able to look back at his
photos without crying. Ale - I'm so happy that you, your family and dogs are alright. I hope that your water and power gets restored soon!
Thanks again, Sheryl

There was always a soft spot in Debbie Neff's lap, a hug in her arms & a special place in her heart for Arson!
Debbie & Arson are pictured ringside at the USASA National Specialty where Arson won 2nd place Open Red Merle dog.
Arson lived with Debbie & Maria before his move to Singapore. Our condolences to Debbie & Maria as well.


Maria Neff & Arson .... Best Friends!


2nd Place Open Red Merle Dog * USASA National Specialty * Judge Mrs. Sheila Polk


Arson lends a hand oops paw that is ... by carrying paper towel used to clean his crate at the USASA National Specialty!
Thank you for locating these photos Debbie.


baby Arson!
Arson's last show
http://skc.org.sg/images/stories/imagebrowser/180th%20181st%20Championship%20Dog%20Shows/180181_30jan10_171.jpg
Here's another photo i found of him. It was taken at a last minute event held by our kennel club. Arson was asked to volunteer for the kennel club demonstration.
http://skc.org.sg/images/stories/imagebrowser/Companion%20Dog%20Show%2022%20Nov%2009/22nov_cds_056.jpg

And last photo i found - Arson winning group at the AKU show. That win made him an Asian champion. I think there are only around 10 AKU champions in Singapore.

http://skc.org.sg/images/stories/imagebrowser/1%20Nov%2009%20Show/1nov_working_12.jpg
March 2 - posted on the Thornapple Family List ---
i hope arson was happy and had few regrets. I'm sad that he's gone so fast. I hope that i was able to give him a fulfilling life. He was
our shop mascot and all the people he met loved him. Till now, i keep thinking that he will greet me at the door. I keep thinking of him
sitting in the seat next to me as sam drives us to work. I remember all the little things he did which i loved so much and yet will never
see again. I feel better writing all this down. I still can't really talk about him without tearing. I really appreciate the love you, amy,
maria and debbie gave to Arson. I am sure he knows how loved he was and how greatly missed he is.

In Singapore, its a bit difficult keeping dogs because we have a multi-racial community and muslims do not like dogs. Their religion does
not permit them to touch dogs and hence they tend to react harshly when they see dogs being walked. Because of this, its common
in Singapore for all dog owners to walk their dogs after 11pm. That's what we had to do too. It's not too bad once you get used to the routine.
Our apartment was nice and I lived with my mum and 2 sisters. My grandma lives about 20 minutes away. The toughest part about
living in an apartment is avoiding people in the lift. We ended up walking down instead as it was easier. Luckily our dogs were well
indoor trained and would relieve themselves on peepads. Unfortunately, the house i live in now is a rental. Its hard to buy a house now
when i'm still only 21. I'll need to work hard for a few more years first! Currently we are on hiatus till April 15 when we reopen at our new shop.
Taking this opportunity to rest and recover. Sheryl
AL GORE FOUND!


YES it's true!
Al Gore is hiding out at Thornapple!!!!
HUGE NEWS FROM the CHICAGO INTERNATIONAL KENNEL CLUB DOG SHOWS!!!!

CHICAGO INTERNATIONAL KENNEL CLUB DOG SHOWS!!!!

Park Shore KC * Blackhawk KC * Chicago International KC * February 25 - 28, 2010
McCormick Place Lakeside * Chicago, Illinois
FOUR MAJORS !!!!!!

Thornapple Rock Me ToThe Top "QUAKE"
*** Best of Winners & Best Opposite Sex 1 day & Best Of Winners 2 days for a 4 pt major AND a 5 pt major ***
Parkshore Kennel Club * Mr. Donald M. Booxbaum *** International Kennel Club * Mr. Robert H. Slay
handled by Shayna Garrison


Thornapple HellRaiser "SATAN"
Winners Dog * Best Of Winners * BEST OPPOSITE SEX over specials for a 5 pt major
(from the 6-9 month puppy class!)
International Kennel Club * Judge Mr. Brian Meyer * handled by Shayna Garrison


AND Satan's sister Thornapple The Devil's Paintbrush "STELLA"
*** Winners Bitch for a 4 pt major *** handled by Victoria Davidson

THANK YOU Judge Mr. Brian Meyer for falling IN LOVE with our Miss Stella!

BROTHER & SISTER TAKE IT ALL!
Taylor Crisman * 1st Place Open Intermediate Junior Handling * Parkshore KC * Judge Mrs. Marcia C. Feld
Shayna Garrison * 1st Place Open Intermediate Junior Handling * BlackHawk KC * Mrs. Patricia Anne Keenan
WAY TO GO GIRLS!!!!! WOOOO WOOOO!!!!

Dog Shows are HARD WORK!

Thornapple She's Got Glamour "Glitz"
DOG SHOW NEWS from SOUTH AFRICA!
Here is a photo of Glitz … not that great but the lady who took them was not a photographer but was kind enough to take photos.
She was second in the puppy group Saturday and Sunday and at the Aussie Club she was Reserve Best puppy on show.
Take Care, Natasha http://strathaven.jalbum.net/Glitz/
CONGRATULATIONS Natasha & Glitz!


Natasha has some fun with Glitz baby photos!
Watch for Glitz on the International Page!



Ch Thornapple Last Dance "Janay"
file photo (JANAY is on the lookout for Al Gore! :)))
DOG SHOW NEWS from the Netherlands!
I just wanted to share the results of our 2 day show weekend.
Saturday we were in Germany, my dog dice got an Excellent in open class but no placement,
Nousa (Damon daughter) became 2nd out of 8 with an Excellent first time entered in Youth class
just turned 9 months old. Sunday we were in Belgium, Farryn (out of Thornapple Unstoppable and
Thornapple Peachy Keen) was for the first time with me at show, and she became 2nd in Puppy
class she did great, stacked perfectly and was going like an adult trough the ring. But the judge
doesn't like the long leg age ;-) Janay became winners bitch, and got another CACIB and her 2nd CAC
towards her Belgium Championship, so we had a very busy but great weekend. It was very rainy, not
easy to get the dogs clean at show....and lots of wind and rain driving home yesterday....Gr. Rianne
Heavenly Stars Australian Shepherds
www.heavenlystars.nl
CONGRATULATIONS Rianne!

Thornapple Thunder Jam "TJ"
NEWS from Jenny & TJ in Germany!
Here everything is okay. in February were went to TJ's first start in the "Open Class" on an FCI Show in the Netherlands.
We meet Rianne and Janay there. It was a great day! TJ make place 3 in a huge class. The Judge thrilled about him. But
he was Jung and all other were over 4 Years so she give him place 3. She say, he had a great body, she loves his angulations
and his head. Here is TJ between his Girls. Maya, Cheyenne, TJ, Amy, Jodi
CONGRATULATIONS Jenny!
TJ & gang report in! NO Al Gore to be found in Germany!

A global warming photo from Naja in Denmark!
Al Gore HERE WE COME!
Hope you're all doing well and enjoy the snow.
We just came back from Norway where we had a great vacation. Travis so enjoyed to run around in the snow all day
and go skiing with us. Have attached a single picture just for fun of them jumping in happiness. Sincerely, Naja
Thank you for sharing Naja!
Travis (black tri) is sired by Ch Thornapple Single Barrel. His dam is Thornapple Up The Ante.

Austen Garrison's Special Day!


BIRTHDAY BOY!!!! 12 years old on February 24th!!!


February 24 --- When WILL the Global Warming End??????
Don't run Al Gore over with your sled Austen!


May ALL of your Birthday Wishes come true!
USASA HALL OF FAME KENNEL #9
www.thornappleaussies.com
don't miss out on our original website *** the beginning to 2007!
thornappleaussies@gmail.com

Ellen's cell 517-202-6462 - 517-202-7941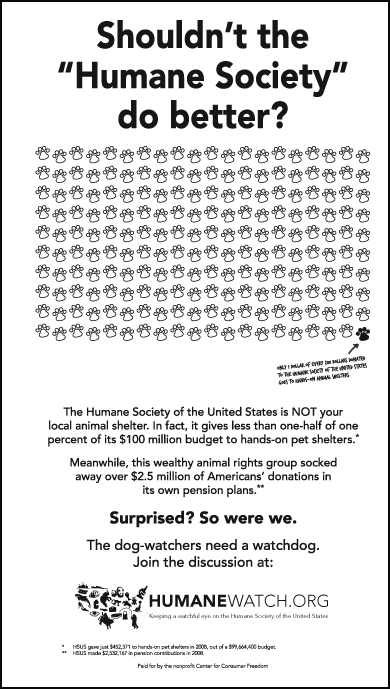 Full Page Ad in New York Times February 22nd!
http://humanewatch.org/index.php/site/post/new_york_times_ad_shouldnt_the_humane_society_do_better/
Sign on to the new website www.HUMANEWATCH.org!!!
Become a fan of
HumaneWatch
on Facebook
! VERY IMPORTANT to sign on!
DOG NEWS TAKES ON HSUS!!!
http://dognews.com/stander/2010/022610/stander022610.html
A MUST SEE POWERFUL video. View it, save it, pass it on.
On the Craigslist in Sacramento, A Sacramento breeder shared this video on Craigslist!
He commented -- Watch this video & quit blaming breeders for dogs in shelters!

http://www.youtube.com/watch?v=W3Daz6_pWLo
We are now TWEETING!
www.twitter.com
You can follow us at --- thornappleaussi

AND another 10" of GLOBAL WARMING hits on February 22!
Blonco & Quake are keeping a secret!!! WHERE IS SATAN??? Maybe it's AL GORE!!!!


Cherry & friends LOVE Global Warming in the Czech Republic!!!!
Is Al Gore hiding out in a snow bank in the Czech Republic?????????? POUNCE ON HIM Cherry!


Ch Thornapple Premonition "Cherry"
20.2.2010 Special Dog Show Glauchau (DE) . Judge Mr. Řehánek (CZ).
Thornapple Premonition CHERRY Excellent 2, R Anw.Dt.Ch.VDH
CONGRATULATIONS IVA & CHERRY!


Here is a cute picture of me & Star coming your way.
Hugs for VALENTINE Jenny and Baby Star. It is her first Birthday,
HAPPY BIRTHDAY STAR!!!
She is my sweetheart! Happy Valentines from Jenny Nell and Star
Star had a wonderful party at the Agility Trial in Columbia SC this weekend.
She tore up her special new crate that her Mum bought her.
She was so very proud. Her beautiful new hot pink crate is now is now toast.
She is still smiling.....The world of puppies! Best wishes Jen

A MOOSE Story!

Our Smuggler is so PERFECT. We have a gentleman who helps me with the yard and other "odds & ends" on this New England property.
Rick has never liked dogs, but he LOVES Smuggler. Smuggler actually goes into a deep sadness when we close the yard in the Fall just
before it snows and she doesn't see Rick again until Spring! She once barked without ceasing to warn Rick of a tree that was cracking
and ready to fall. When he became annoyed with her for the persistent barking and came up the hill to see what was the matter, the
tree snapped and fell right on his tools where he was working! Instant respect and friendship with Smuggler was formed.

Did we tell you of Smuggler's 2008 hike up Mt. Washington in New Hampshire with our son, Ryan? At one point on the trail, Smuggler
refused to go any further and gazed off into the woods. Low and behold, a moose was napping just 15 feet off the trail! It got up
and after a brief "stare down," the moose turned and chased Smuggler and Ryan about 50 feet before it slowed and went the other way!

I'm on my way to Michigan tomorrow to spend some time with my family and the new babies. It's nice to have a new generation coming along.
Take care and have a good spring. Sherry Gould


Back Cover Ad *** USASA Journal *** January/February 2010
*** Ad design by Chelsea Brandenburg ***

HAPPY BIRTHDAY AUSTEN!!!!!!

The THORNAPPLE SMILE!
"One thing we have control over in our lives is our attitude ... Get Your Smile On."
Country Music Star Clay Walker ** March 22, 2008 ** in an interview on Fox News about his battle with Multiple Sclerosis.


A BIG BIRTHDAY HUG from Shayna to Austen!


Tammy thinks she has found Al Gore!!!!! He's hiding under her snow!!!!