USASA HALL OF FAME KENNEL #9

FAB FOUR *** Jack * Mia * Gunner * Roxy
Sire Ch Thornapple All Fired Up *** Dam Ch Thornapple Straight Up


Miss Co Co Mademoiselle


Cuba * Boom * Co Co


Thornapple Kiddie Cocktail
Thornapple Diamonds At Tiffany's
Thornapple Diamond In The Clouds
Thornapple Mercury ThundrCloud
Thornapple Mercury Arctic Shake
Thornapple Deal With The Devil
Thornapple No More Mr Nice Guy
Thornapple Whiskey DoThe Talkin

Thornapple Twilights Last Gleaming

Thornapple Euphoria

Thornapple Uncensored
Thornapple Dance All Night

Thornapple Midnight Sun
Thornapple The Devil's Paintbrush
Thornapple Breaking Dawn

Mercury Thornapple Turn It Up "Roxie"

computer artwork by Britney's best bud Audrey Carter!

ASCA/UKC CH Thornapple Red Dirt Road


Puppies sired by CH Thornapple Oh Brother
(UKC Thornapple Causin' A Commotion CGC on left)

Thornapple Single Barrel "Cruzan"
pencil drawing by Chelsea Brandenburg


Thornapple I'll Never Leave "Lumidee"


Rachel Brandenburg & friend!


Wynonna .... Martina .... Knuckles


Future Star Amy Brandenburg Garrison with ASCA CH Briarbrooks Inthe Limelight
January 1981


CH Thornapple Aftershock "Diablo"


All Breed Best In Show winner CH Thornapple Smokn' In Havana "Cortez"


Crufts' Winner Thornapple Aftershock "Diablo" .... winter baby!

front to back:
Thornapple Jamaica Me Crazy "Paprika"
Thornapple Black Ice "Tundra"
Thornapple Iced Latte "Latte"


Thornapple End Of The Rainbow @ 10 weeks


Thornapple Causin' A Commotion CGC "Riot"


#1 ALL BREED DOG IN BRAZIL 2 years running CH Thornapple King Of Diamonds "Shamba"


CH Thornapple Pillow Talk * ASCA Best of Breed Puppy
Co-Owned & Handled by Shayna Garrison


far left ... Best In Show Winner CH Thornapple Smokn In Havana
2nd from left ... CH Thornapple Russian ToA Party
(winner of open black bitch 2003 ASCA Nationals)


Thornapple Chocolate Lily owned by Malissa Castro
(photo credit Malissa Castro)


La Dew & Neela


Best In Show winner CH Thornapple Breakn' New Ground
owned by Frank & Linda DiSanto


American & English Best In Show winner
CH Thornapple Diamond Rio


Crufts Winner CH Thornapple Climate Controlled
owned by Jayne & Wally Holligan


CH Thornapple Seldom Scene


Westminster Winner CH Thornapple Diamonds N Spurs


Wynonna babies cruising in Amy's dad's convertible!


CH Thornapple Dazzlin' Sapphire & Chelsea


Front - Thornapple Pillow Talk
L-R - Thornapple Code Red * Thornapple Chocolate Camemberit * Thornapple Power Drive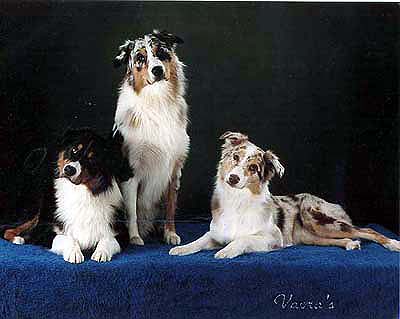 Family Photo
(L-R) CH Thornapple Far Beyond Driven "Pantera"
Thornapple Soldier Blue "Kirby"
& Mom!!! Thornapple Candy Apple Red "Bosha"
---