Thornapple Ragtime Move Over
"Chauncey"
Black Tri Dog * DOB 3/14/2005
Sire: Tri-Smiths Goin' All Foralicity CD CGC
Dam: CH Thornapple Bedazzled
Ellen Brandenburg & Amy Garrison
Bred by Amy Garrison * Summer Fuls * Ellen & Chelsea Brandenburg
Co-owned with Anna-Lena & Niklas Munkvall * Akersberga, Sweden
Read about Anna-Lena's visit with us October 2007.
OFA Hips: AS-23690G28M-PI
OFA Elbows: AS-EL2697M28-PI Normal
OFA Heart: AS-CA171/28M/P-PI
OFA Patellas: AS-PA2326/28M/P-PI
CERF AS-8548/2007--29
October 8 2009 *** HUGE NEWS FROM THE WORLD DOG SHOW!!!!

CONGRATULATIONS Iwona Musial (owner) & Denise Özyürek (breeder) ON YOUR FABULOUS WIN!!!
Beautiful Casy is sired by Ch Thornapple Move Over "Chauncey."
Chauncey resides in Sweden with his co-owners Easy Aussies --
Anna-Lena & Niklas Munkvall
http://picasaweb.google.com/MatusJudit70/World_dog_show_2009#
http://psia.tv/galeria-40-fina%C5%82y-8-10-2009-.html
http://kangaroo1.rajce.idnes.cz/8.10.2009_World_Dog_Show_BRATISLAVA/
LOTS of PHOTOS! Thank you for the links Iwona!


Chauncey daughter ThunderBays Remember Me Saussurea "Casy"

GOOD NEWS from Sweden!!!!
On Friday July 11, 2009 Chauncey became BOB and BIG 2, Boom became second best male!
On Saturday the Chauncey BOB and BIG 2, Boom second best male!


Good news on May 25th, 2009!
Chauncey won the breed and the group yesterday :))))
He's just awesome!!!!!!!!!!!!!!!!!!!
I don't know anyone looking so good!!!!!!!!!!!!
I will soon send more photos. All photos with copyright Drovers.
Many hugs from an exhausted but extremely happy ... A-L
PS Niklas became BIS with a Norfolk Terrier!!!
THANK YOU for the amazing job you do Niklas & A-L! CONGRATS on your incredible wins!


Left to right --- Alexander Munkvall, Chauncey & Angelica Munkvall
Life is TOUGH in Sweden!

Beautiful Thornapple Smiles! --- Angelica & Chauncey ... comfy in Sweden!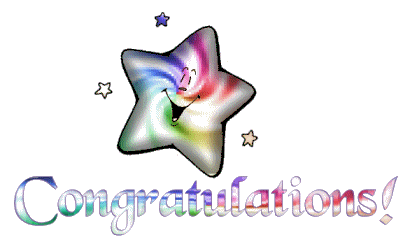 Thornapple Move Over "Chauncey" is now a NORWEGIAN CHAMPION!
Anna-Lena tells us Chauncey took Best Of Breed & Best In Group 3!
CONGRATULATIONS ANNA-LENA & THANK YOU!!!!


NORWEGIAN Champion Thornapple Move Over


August 30th,2008 - One of our Chauncey & Enya puppies
(the bitch) became Best In Show 5 puppy! :-)))) The entry was about 45-50 puppies!
Congratulations Anna-Lena & Niklas!


Reserve C.A.C.I.B. World Dog Show ** Sweden ** July 2008


AKC Breeder Judge Joni Johnson

Aussie Specialty July 3rd, 2008 **** Judge Joni Johnson * USA *** Sweden *** Reserve Dog for the CC!
(Chauncey Left)


BEST BREEDER GROUP *** THORNAPPLE *** AKC Breeder Judge Joni Johnson


BEST DOG judging *** Aussie Specialty *** Sweden *** July 2008
AND IT'S BEST IN SHOW 4 IN NORWAY FOR CHAUNCEY
*** approximately 3500 dogs entered * June 29th 2008 ***
We received a phone call this late this afternoon from Anna-Lena. It was 11pm Sweden time. They were on their
way home from the dog show in Norway. She gave us the GREAT NEWS that Chauncey took Best Of Breed, Group 1
and Best In Show 4!!!! This was a large show celebrating the Kennel Club's 145th Anniversary. Anna-Lena will
email all of the details when she returns home. SUPER HUGE CONGRATS Anna-Lena & Niklas!
Now we are home... I can first of all tell you that we saw 5 Moose on the
way home. One with a very tiny little calf ... a tiny little baby who was light brown -- so darn cute!
Chauncey was so good today. He became Best Of Breed and Group 1 Winner under the Swedish judge
Per Svarstad and BIS-4 for judge Hans Van Der Berg (who judged Crufts when Diablo was BOB and group2).
Boom became second best dog. Enya was BOS with CC and Norwegian Champion!!! So she got her first champion title!!!
We're very proud over your dogs!!!!!!!!!!!!! Hugs, A-L
HUGE NEWS FROM SWEDEN *** March 16, 2008 ***
Today Lucy (Thornapple Ruby Passion) and I went down to the south of Sweden to meet
Anna-Lena, Niklas and Bitta for a dog show. The show went well for the Thornapple dogs.
Chauncey became BOB with CC and CACIB and Lucy became BOS with CC and CACIB.
Diablo (CH Thornapple Aftershock) was second best male, Applethorns Storm Force
third best male and Boom fourth best male. We could have had a wonderful group
to show in the breeder groups but Bitta had to go home. Today it was the best looking
dog that won !! Chauncey IS WONDERFUL !!! CONGRATULATIONS to everybody!
Hug, Marie & Lucy
Thank you for reporting show results Marie! CONGRATULATIONS to all!!!

Best Dog with Cacib (on his way to becoming an International Champion)

Best Adult In Match* Sturgis Kennel Club * August 2007

Herding Group 2 * Muncie Kennel Club Puppy Match